The National Co-op Directory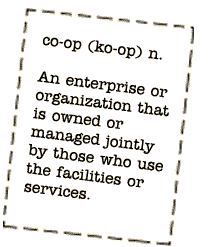 The only hard copy listing available focused on only Co-op Natural Food Stores/Supermarkets in the United States.
Most dependable directory – kept up to date by annual contact with the individual stores.
State and National Maps as well as directions are provided to help travelers plan trips or find co-op stores along your route.
A free copy of the directory goes to the manager of each co-op to promote networking amongst co-ops and with co-op companies.
The directory is a convenient listing you can keep with you when you travel or in your desk drawer for easy networking. Updates throughout the year will be listed on this web site.
– Established 1992 –
The directory listings are organized by state and in alphabetical order that allow you to easily find co-ops throughout the United States.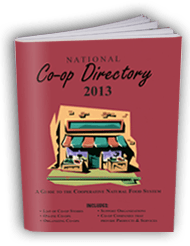 All listings include: basic mailing information. Most listings also include telephone number, fax number, web page address, store hours and directions to the store.
Additional sections include listings of co-op products, services and organizations that support the co-op natural food system.
The 2013 directories are now available!