We can accept files up to 25MB in size HOWEVER your email service provider might max out at 5MB. There are some other options for getting larger files to us including: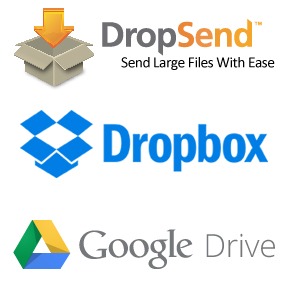 dropsend.com: http://www.dropsend.com/ is the only one that does not require an account. It's also free and quick to use with easy to follow instructions.
Dropbox: If you already have a dropbox account, sharing a larger file or folder with us is super easy. For the National Co-op Directory simply share the file with email hidden; JavaScript is required Dropbox's instructions for sharing can be found here: https://www.dropbox.com/help/category/sharing/
Google Drive: If you regularly use Google Drive OR you use a gmail account, you can also upload large files to Google Drive and again share with email hidden; JavaScript is required Uploading instructions can be found here: https://support.google.com/drive/answer/2424368?hl=en/ and sharing instructions can be found here: https://support.google.com/drive/answer/2494886/
If none of these are an option or your IT department has blocked you from accessing these, please contact us for information on uploading via FTP instead if the file can not be emailed.
As always – all ads get a confirmation when we've saved them to our systems and checked them in so if you have sent something and haven't heard back from us in over a week, shoot us a quick email to make sure you shared the file properly!